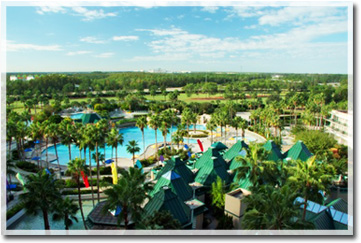 WHY IS RNI DIFFERENT?
Whether business or pleasure, RNI delivers the best resale and rental vacation ownership advertising. Internet travel sites list resorts and destinations, but offer little else. RNI years of experience in the marketing and advertising industry will help you design the perfect resale and rental experience at a discounted cost. RNI's website users make reservations from romantic getaways to large corporate events, and RNI's experienced representatives will help you handle all the details. Selling and renting your vacation ownership does not need to be stressful. You can count on us for great value and dependable service.
Leave the vacation ownership resale and rental marketing and advertising to us and let someone use your resort for...
Honeymoons
Corporate Travel
Romantic Getaways
Family Reunions
Using RNI's website individuals and businesses can arrange the perfect destination including, resorts, meeting locations, special events, and local attractions.
WHY IS RNI DIFFERENT?
RNI was started nearly 8 years ago on the premise that nothing beats personalized service, experience, and attention to detail. While many vacation ownership resale and rental internet sites promise special deals, owners are often unaware of restrictions, exceptions, and fine print. Making the right choices based on price alone is not always the best course of action for owners. We hear too many stories of owners regretting that they didn't call us first.
While many individuals succumb to the pressure of bargain vacation ownership by internet sites, RNI recognized the niche for knowledgeable experienced resale and rental advertising professionals. RNI knew that owners would appreciate the value of an experienced marketing and advertising company that had a major presence in the resale and rental market. Many owners learned that they actually saved money by seeking the help of experienced advertising professionals. RNI wanted to highlight this fact and decided to open a resale and rental for sale by owner company that assisted owners who were unable to utilize their vacation ownership. The company does extensive advertising not just on the internet, but print advertising in major travel magazines and with the convention and visitors bureau.
RNI has advertised four and five star resorts as a marketing professional worldwide. RNI was determined to prove that their company could provide better service and value than any other resale or rental company. RNI was right. Magazines and newspapers have profiled RNI as the smart choice for vacation ownership and we are proud to be recognized as an industry leader.
IS RNI A REAL ESTATE AGENT OR BROKER?
No. RNI is an advertising company, not a real estate agent or broker, so when you sell or rent your vacation property you're not paying expensive broker fees or commissions. We do not have a specific buyer/renter at the present time.
DOES RNI PROVIDE ANY JURIDICAL ASSISTANCE TO INTERESTED BUYERS?
No. RNI does not provide any kind of juridical services. RNI is not involved in any negotiations for resale/rental, closing or procuring of buyers.
WHY DO WE PAY THE ADVERTISING FEE UP FRONT?
RNI's cooperative advertising program involves pooling advertising resources with those of other sellers/leasers to maximize exposure to potential buyers/renters of your vacation property. Your vacation ownership will be exposed to millions of potential buyers/renters as a result of RNI's advertising program.
DO I NEED TO GET AN APPRAISAL?
No. You cannot appraise a week's worth of time. Owners determine prices depending on the resort, location, and size of unit, amenities, and the week that you desire to sale or rent. Prices advertised on RNI website are resale prices determined by the current owners. RNI cannot make any representations as to the resale or rental price that you may receive.
IS RNI AFFILIATED WITH MY RESORT?
RNI is not affiliated with your resort, or any third party organizations. RNI is an independent corporation that specializes in the marketing and advertising of vacation ownership properties for owners.
HOW LONG WILL IT TAKE TO SALE/RENT MY VACATION OWNERSHIP?
RNI cannot make any representation as to the period of time that it will take to resale or rent, or the success rate of our advertising program. The marketing period is greatly affected by market conditions.
CAN I GET STATISTICS?
Because we are an advertising company and not involved in the resale or rental, or the negotiations, we are unable to provide you with statistics on the percentage of resale's or rentals as a result of our advertising program. Our advertisers typically do not inform us when their vacation ownership has been sold or rented.
HOW LONG WILL MY VACATION OWNERSHIP BE ADVERTISED FOR SALE?
RNI will advertise until it has been sold. RNI will assume that your unit sells or rents within six months unless you advise us to the contrary.
HOW LONG WILL MY VACATION OWNERSHIP BE ADVERTISED FOR RENT?
For as long as you own. Any year that you are not using your vacation ownership you can place an advertisement on our website to let the renters know your week is available. RNI does the additional advertising to draw the potential renters so they can view your advertisement and make you an offer.
---
I understand and acknowledge that:
1. RNI is an advertising company, not a real estate broker. Advertising fee is for marketing expenses that pool advertising resources with those of other sellers and renters to maximize exposure. RNI helps our clients promote the rental/sale, direct, of their properties by them.

2. All inquiries will be forwarded over directly to Owner(s) to negotiate the sale or without the involvement of any brokers or any commission fees.

3. RNI is not involved in any negotiations for the sale or rental.

4. RNI will assume that unit sells or rents within 6 months and remove the ad from the website, unless, Owner advises RNI in writing to the contrary, prior to the expiration of the 6 month period. All cancellations must be submitted in writing within 10 business days.